Last updated on May 11th, 2021 at 06:53 pm
Need Your Alabama Food Handlers Card?
Now offering all online training courses with an in-person, proctored manager examination at one of our 1,500 nationwide testing centers
Click the register button now to get your Alabama food handler card before the price increases!
Register below before time expires
Register Here, Now!
If you are looking for an affordable, fun and easy online ANSI accredited food handler certificate program, you are in the right spot. Get your Alabama Food Handler Card by clicking the button below.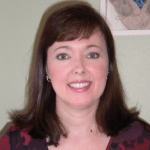 " Best investment I have ever made! "
Kristin Soulsby
School District Director / Madison School District
ALABAMA FOOD HANDLER CARD REQUIREMENTS
Jefferson County –
New employees must be certified within 21 days of their hire date. Food handler cards are transferable between establishments; certificates are transferable only to establishments with Certified Food Safety Managers; it is the responsibility of the original holder of the certificate to transfer.
How Would You Like To Take The Exam?
Go to a testing center or take it remotely with your computers webcam.
Testing Center Exam Provided By: