Last updated on May 17th, 2020 at 07:01 pm
Need Your Maryland Food Handlers Card?
Click the register button now to get your Maryland food handler card before the price increases!
Register Here, Now!
If you are looking for an affordable, fun and easy online ANSI accredited food handler certificate program, you are in the right spot. Get your Maryland Food Handler Card by clicking the button below.
<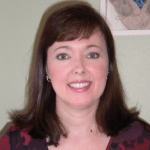 " Best investment I have ever made! "
Kristin Soulsby
School District Director / Madison School District
MARYLAND FOOD HANDLER REQUIREMENTS
Obtaining a valid food handler card is voluntary for all counties.
Online and Classroom courses are accepted.
ANSI accredited certificate programs are preferred.