Last updated on May 17th, 2020 at 07:28 pm
Need Your Food Handlers Card?
Click the register before the price increases!
Register Here, Now!
If you are looking for an affordable, fun and easy online ANSI accredited food handler certificate program, you are in the right spot.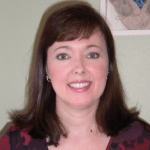 " Best investment I have ever made! "
Kristin Soulsby
School District Director / Madison School District
WASHINGTON STATE FOOD HANDLER REQUIREMENTS
The Food Handler Solutions Program is currently not approved in the state of Washington. This program is only intended to be used for personal development and preparation for the state provided training.
Washington State requires that all food workers have food safety training before handling food served to the public.Food workers can work up to 14 days before they are required to get their card.
Food handler course and exam must be from a source approved by the State of Washington.
Food workers who take a food safety training class and pass the State of Washington exam on food safety basics are issued a Food Worker Card.
Local Health Departments offer the food worker training, test, and card. Your card is valid throughout the state.